Barney Bentall
and the Cariboo Express
An evening to remember!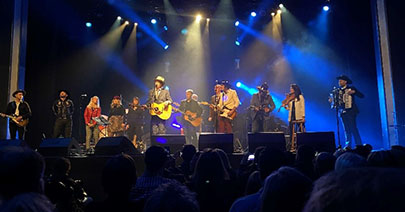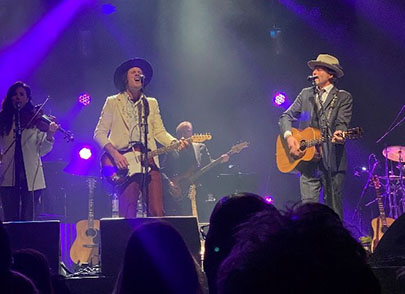 Walking in, I knew it would be a powerful evening. Barney Bentall was great friends with John Mann from the beloved Vancouver band Spirit of the West, who'd passed away just days before. I'm sure it wasn't easy for any of them, but they played Venice is Sinking in a huge, family-style sing-a-long that both honoured and would have surely delighted John Mann and his family.

To open the show, however, Potluck Café's Executive Director Naved Noorani graciously thanked Barney and the rest of the Cariboo Express for 14 years of performing these charity concerts. 2020 is set to be a monumental year for Potluck Café. They have finally found a new home at 298 E. Hastings, where they will continue to grow their programs so they can improve the lives of even more residents of the Downtown Eastside. They intend to continue to support their staff for success in transitions so they can provide new and expanded training for more individuals in the community. This expanded vision requires a huge fundraising goal of $800,000 by June 2020 to prepare the new space to accommodate their catering services and new projects they will have the capacity to operate.

To find out more about Potluck's current and future work (or to book catering!), visit their website at potluckcatering.org or contact Naved Noorani at naved@potluckcatering.com if you may be able to help!