SEPTEMBER 2016
Happy Birthday Neil!
The team recently celebrated Neil's 40th with some paintball. Here are a couple of photos from the day... Neil dressed as the Terminator Chicken! Jason Leemans made an appearance too.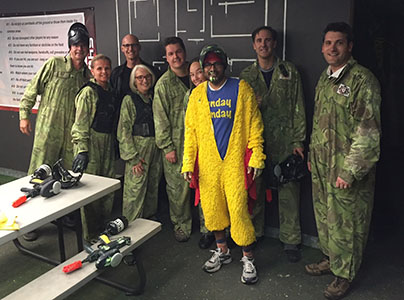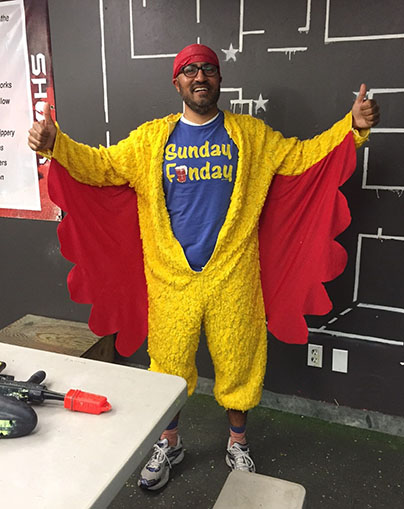 Barney Bentall & The Cariboo Express concert in support of the Potluck Café Society
Dwight and Tyler want to show you a good time!

This year, the 11th Annual Barney Bentall & The Cariboo Express concert in support of the Potluck Café Society will be held on Saturday, November 26 at the Vogue Theatre, starting at 7:30 pm. Jefferson | Steele Partners made a three year commitment as presenting sponsor, and we invite you to be a part of this fun, feel good evening.
Protecting Canadians from the US estate tax
The US estate tax applies to any assets owned by Canadians that are considered to be located in the United States. This includes US real estate, stocks in US corporations (such as Apple, Exxon or Walmart), and personal property located in the United States.
Book review: Finlay's River
By Dwight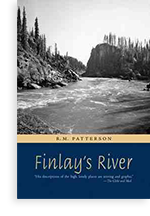 One of the consequences of progress and growth is that history, or at least the preservation of it, falls victim to the inexorable re-shaping of our, land, our buildings, our cities, and our culture. Archaeologists make a living off of this, rediscovering our past, and trying to reconstruct an accurate picture of times and places long buried by progress.
Does fiscal stimulus work when recessions are caused by too much private debt?
A number of research studies have shown that excessive household debt contributed to the 2007 financial crisis and slowed the economic recovery from the Great Recession. A hotly debated topic among economists and policymakers now is whether a stimulatory fiscal policy is helpful in such a recession.