December 2019
The year is already drawing to a close, and a festive atmosphere is starting to take hold! Have you started shopping for gifts? Decorating your home? Cooking delicious meals? Planning activities with your family and friends?

We wish you the best of the season, filled with magical moments with your nearest and dearest. We hope that this special time will usher in a wonderful New Year, and we wish you much happiness, health and prosperity for 2020!

Until next time!

Francis, Josée and Hossein
---
A very full year!
Image credit: Canadian Wealth Professional Awards
Francis has had an especially fulfilling – and busy! – year. Not only was he named "Global Advisor of the Year" at the Canadian Wealth Professional Awards, he also gave numerous interviews to the media to share his expertise. How to make sure that your investments are appropriate? What should you do if you receive a sudden windfall? These are some of the subject matters covered by Francis. You can find his advice in the various articles on our site.
---
The top communities where to live in Québec in 2019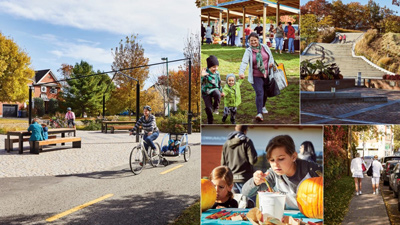 Image credit: Rodolphe Beaulieu
Towns and cities nowadays are involved in many areas that directly impact our well-being, from public transit and the environment to how they welcome newcomers. This year, Deux-Montagnes tops the Maclean's ranking for Québec. How does your community compare?

Read the article
---
Missed a previous edition of the VPG bulletin?
You can read or re-read past editions on our website.