ROCK FOR A CAUSE!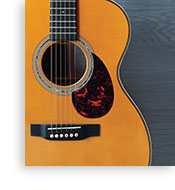 Jefferson | Steele Partners support BC's Social Enterprise Month by launching our three year commitment as title sponsor of the Barney Bentall and The Cariboo Express concert in support of the Potluck Café Society !
Our team had a revolutionary experience last fall when we volunteered at the Potluck Café Society's community meal in November. We had used Potluck Café's catering service for some time; going there and seeing firsthand the work that they do felt to us like exactly the kind of social enterprise we wanted to see succeed.
In the two years previous, we had attended the Barney Bentall & The Cariboo Express concert held in late November, so we knew what a celebratory and fun evening they put on. Everything started to fall into place. We stepped in to be the title sponsor last year, and our team decided shortly thereafter to make a three year commitment.
This year, the 11th Annual Barney Bentall & The Cariboo Express concert in support of the Potluck Café Society will be held on Saturday, November 26 at the Vogue Theatre. Stay tuned for more information in the coming months leading up to the show, and details on ticket sales.

The musical hootenanny harkens back to a simpler time filled with music and laughter, where songs and stories capture the imagination and warm the heart (think Prairie Home Companion). The performance blends humorous monologues with a heartfelt set of roots, folk, and country favorites. Prepare to cheer and sing along while dancing in the aisles! Over 900 concert goers come together to support Potluck at this one-of-a-kind classic variety show hosted by Canadian music icon and Juno-award winning musician Barney Bentall.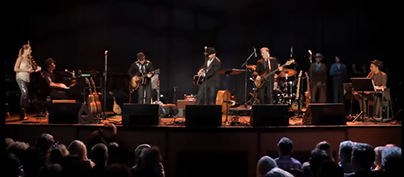 Photo from the 2013 Barney Bentall and the Grand Cariboo Opry show.

Watch this short video of the actual event from 2013 which also gives some background on the Potluck Café Society's work:

Check out this YouTube clip celebrating Potluck Café Society's 10th anniversary back in 2011 and their Potluck Recipes for Success promotional video.

Order catering from Potluck Café Society's catering business and support social enterprise in Vancouver yourself:

To find out a little more about BC Social Enterprise Month, check out HubcapBC and this article.