MAY 2016
To our clients:

Just a quick reminder for anyone who has not responded to the ActiFi survey that you received by email last week. Your responses help us serve you better, and we would very much appreciate your input. Please feel free to call if you have any questions, or if you can't locate the email. Thanks for your help!

— Dwight
Rock for a Cause!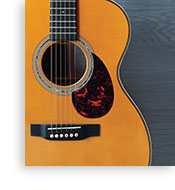 Jefferson | Steele Partners support BC's Social Enterprise Month by launching our three year commitment as title sponsor of the Barney Bentall and The Cariboo Express concert in support of the Potluck Café Society!

Our team had a revolutionary experience last fall when we volunteered at the Potluck Café Society's community meal in November. We had used Potluck Café's catering service for some time; going there and seeing firsthand the work that they do felt to us like exactly the kind of social enterprise we wanted to see succeed.
Property Tax Deferment for BC Homeowners
by Dwight

Skyrocketing home prices in many communities are a daily topic of media coverage and conversation it seems. While most of us are happy to see the value of our homes rise, we are often not so happy about some of the consequences.
Why Use a Mortgage Broker
by Neil

Over the past several months, we have been approached by several clients looking for a referral to mortgage specialist. In addition to working with account managers at several major banks, we also work closely with several independent mortgage brokers too.