AUGUST 2017
Barney Bentall and the Cariboo Express are coming Saturday, November 25 and we want YOU to join us!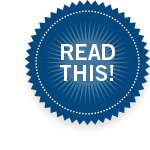 The 12th annual Barney Bentall & The Cariboo Express concert in support of Potluck Cafe Society will be held at the Vogue Theatre in Vancouver on Saturday, November 25th, 2017 at 7:15 pm.

Fantastic music + charitable cause = a must-do event for Jefferson | Steele clients!
The Watch That Ends the Night
Book review by Tyler

I have always been a fan of the Canadian Band "The Tragically Hip." One of their most iconic songs is called Courage (for Hugh MacLennan). I hadn't giving the part of the title in parentheses much thought over the years but the song is one of my favorites by the band.
Cyber Security
At Richardson GMP Limited, we believe in being accountable to you. As such, we would like to take this opportunity to reassure you of the cyber security measures consistently used to protect your assets.
The Consumer Part 2: Changing Behaviors
The way we spend our time and money has been changing. Selfies are a new form of 'art' work, more communication is done with emojis and worser grammar than ever before and shopping continues to move out of the mall to your phone. The only certainty is that change will continue.